Check it: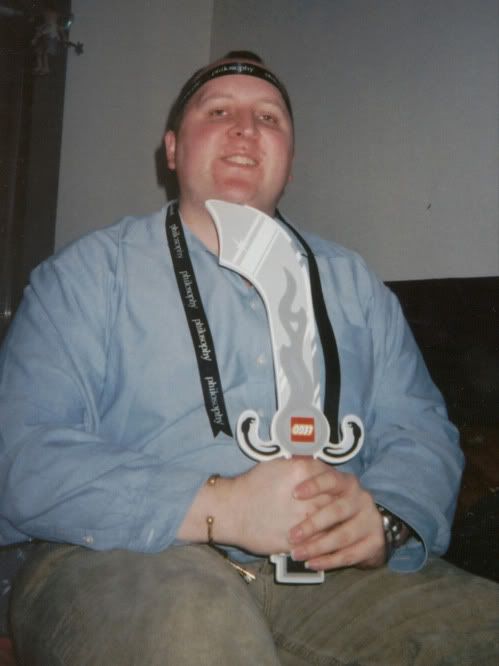 Jan 2004, I am an absolutely whopping 300lbs. Don't focus on the headband and the sword, look at my insanely enormous thighs! And my pudgy hands. I never thought I was that big, until I saw this picture.

One Year Ago:




This is my work ID. I'm less hefty, no? Now let's discuss that this is without doubt the worst photo of me ever taken. When it was being done, the guy was all "do you want to approve it?" and I said I didn't care. Then I saw it. And boy did I regret being so devil may care. I think as a birthday treat I'm going to get my picture redone, so I look less like a serial killer who escaped from a mental asylum without brushing his hair. Anyway....

Today:




Five minutes ago, in fact. I am really quite proud of myself for losing as much weight as I have. I'm not done yet, I'd like to lose another 30lbs or so. But from January of 2004 up to today has been a long and difficult journey so I think I'm allowed to be pleased with the results.